Summary
Microsoft's $1 billion donation, over three years, includes software as well as cloud services.
The donation will tie thousands of thought leaders to the company's software offerings.
It's a good move that highlights just how much excess cloud capacity is out there.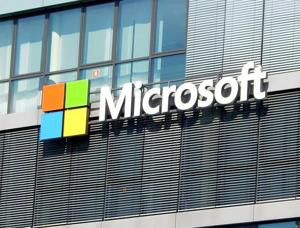 Microsoft (NASDAQ:MSFT) made headlines this week by saying it will donate $1 billion in cloud computing services to non-profits.
It's a good thing to do, but it highlights just how much excess cloud computing capacity exists.
Ever since Amazon.Com (NASDAQ:AMZN) began reselling cloud capacity based on technologies originally pioneered by Alphabet (NASDAQ:GOOG) (NASDAQ:GOOGL) and Yahoo (NASDAQ:YHOO), companies offering the new infrastructure have had to invest well ahead of demand. That's why Amazon dominates the market, alongside Google and Microsoft itself. These companies have internal demands for cloud that help justify the huge capital expense – as much as $1/quarter – the technology demands.
The result has been a revolution but, for most, a revolution without profit. Major players, again led by Amazon, have gone through repeated price cuts, with prices starting at free, in order to squeeze out competitors and maintain market share.
The strategy has worked, despite the absolute imperative of cloud to major enterprise players. Hewlett-Packard's (NYSE:HPQ) decision, before spinning off its Enterprise (NYSE:HPE) unit, to get out of public cloud is just one decision among many. Yahoo's inability to compete is due to its lack of other revenue with which to subsidize expansion. Other companies, while advertising cloud platforms heavily, have nevertheless kept their investment (and thus their potential market share) down. In order to report a profit Rackspace (NYSE:RAX), which pioneered the modern cloud movement as the original sponsor of OpenStack, cut way back on new capacity investment.
Even today, no one in this market will tell you just how much of its cloud capacity is being occupied by customers at any one time. Load factors are a secret, and while the excuse is they're constantly changing anyway, they could be estimated if providers wanted to do that.
My guess, based on an unscientific survey, is that it's in the single digits. Most of the time, less than 10% of cloud capacity is in use. So giving it away costs nearly nothing.
The Microsoft move, first announced by President Brad Smith and CEO Satya Nadella, is to donate capacity over 3 years to a list of 70,000 non-profits, including 900 university researchers, through Microsoft Philanthropies. This will include not just the Azure cloud, but Microsoft's CRM program and its Microsoft Office suite, meaning a lot of people are going to go out into the world dependent upon, and knowledgeable about, Microsoft's software offerings.
Microsoft reports earnings next Thursday, and analysts are expecting earnings of 71 cents per share on revenues of $25.22 billion, although there's a whisper number of 75 cents.
The stock has held up fairly well during the January market frost, down just 8.5%, and despite the fall its price/earnings multiple remains a robust 34. Whether it continues to gain this year depends heavily on whether Nadella can get hardware sales up, like the Surface Pro and Lumia Phone, while continuing to keep traffic moving through Azure with moves like the donation and yet-another recent price cut.
The key to continuing to hold the stock is recognizing that the Microsoft cloud is a successful loss-leader for software and services, a defensive move in a glutted market.
The above article originally appeared on Seeking Alpha, written by Dana Blankenhorn.